Our history
We first started as C3NTRIS in Seattle, Washington. Founded in December 1997. The name "C3NTRIS" is an abbreviation of "Center of Computer Consulting, Networking, Training and Information Superhighway". Providing Internet users with reliable and affordable Internet services along with the highest level of customer satisfaction is our mission. We started our business by offering custom-built computers at affordable prices to suit personal and small business needs. As time progresses, we continue to expand and upgrade our services in order to remain competitive in this rapid growing business while still putting customer satisfaction on our priority list.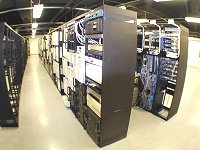 C3NTRIS started offering web-hosting services in February 1999.
Our services include co-located and virtual web hosting, dedicated and ecommerce services. From there we have hosted more than 60,000 domains for businesses and individuals in over 100 countries worldwide.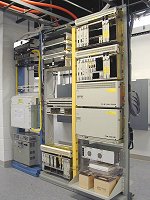 In August 1999, we officially changed our company name from C3NTRIS to Sentris Network LLC.
The changed was to simplify and better represent the diversity of our company that includes TopHosting.Com (1998) and RentVPS.Com (2006). In the short future we will continue to diversify and offer more services in order to better serve our customer needs.